Puno to Arequipa
Bus
Our recommendation when traveling by bus is to choose a hop-on hop-off option as they have proven to be both safe and reliable in the past. In contrast, there have been a number of incidents and accidents with public buses in Peru. The best way to determine the safety of a company is to google "hijacking" or "accident" along with the name of the bus company. The results should give a clear indication as to the safety precautions taken by the company.
Traveling by bus in Peru can be extremely simple as long as you choose a reliable bus company. While there are a number of excellent bus companies operating in Peru, there are also, unfortunately, quite a few that have proven to be unreliable or dangerous in the past. When booking your bus, there are two types of buses that you will encounter. These are public (Cruz del Sur and most other buses) and hop-on hop-off (Peru Hop). The latter of the two offers pick-up and drop-off services at your hotel/hostel which significantly increases the safety standards of the company.
The nearest airport to Puno is the Juliaca International Airport (JUL). Although JUL is the closest airport to Puno, it is still an hour's drive away (44 km). To the airport there are either taxis or shuttle buses that can bring passengers from Puno. For taxis, the price is approximately $25 and the shuttle bus is approximately $8 per person. Once in Arequipa, visitors will need to take another taxi or shuttle bus from the airport. As you can see, the price of the flight along with additional fees can quickly add up.
The bus journey from Puno to Arequipa is relatively short at 5 hours long. The route from Puno to Arequipa is an extremely scenic one with beautiful sights for the duration of the journey. It's highly recommended to make this beautiful journey by bus, both to save money as well as to enjoy the amazing views!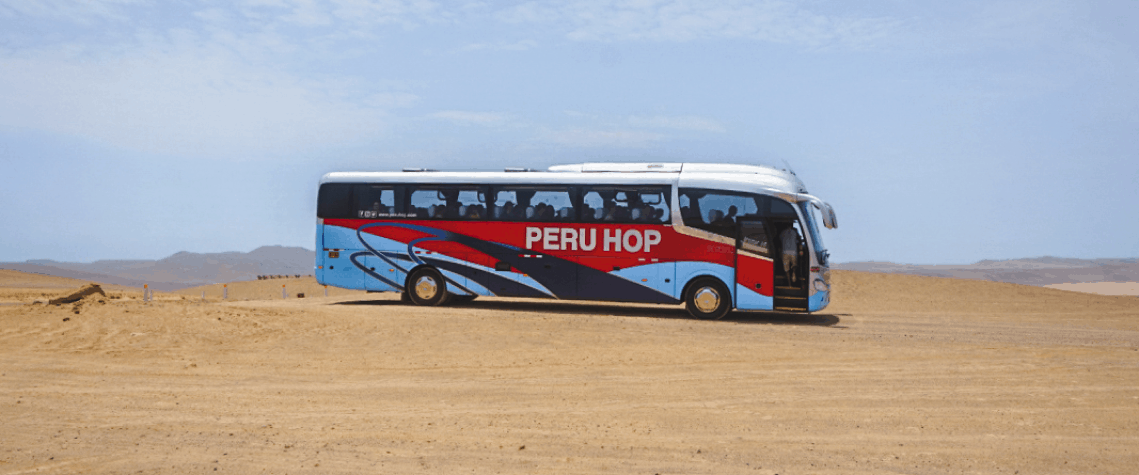 DISCOVER PERU HOP